Accommodations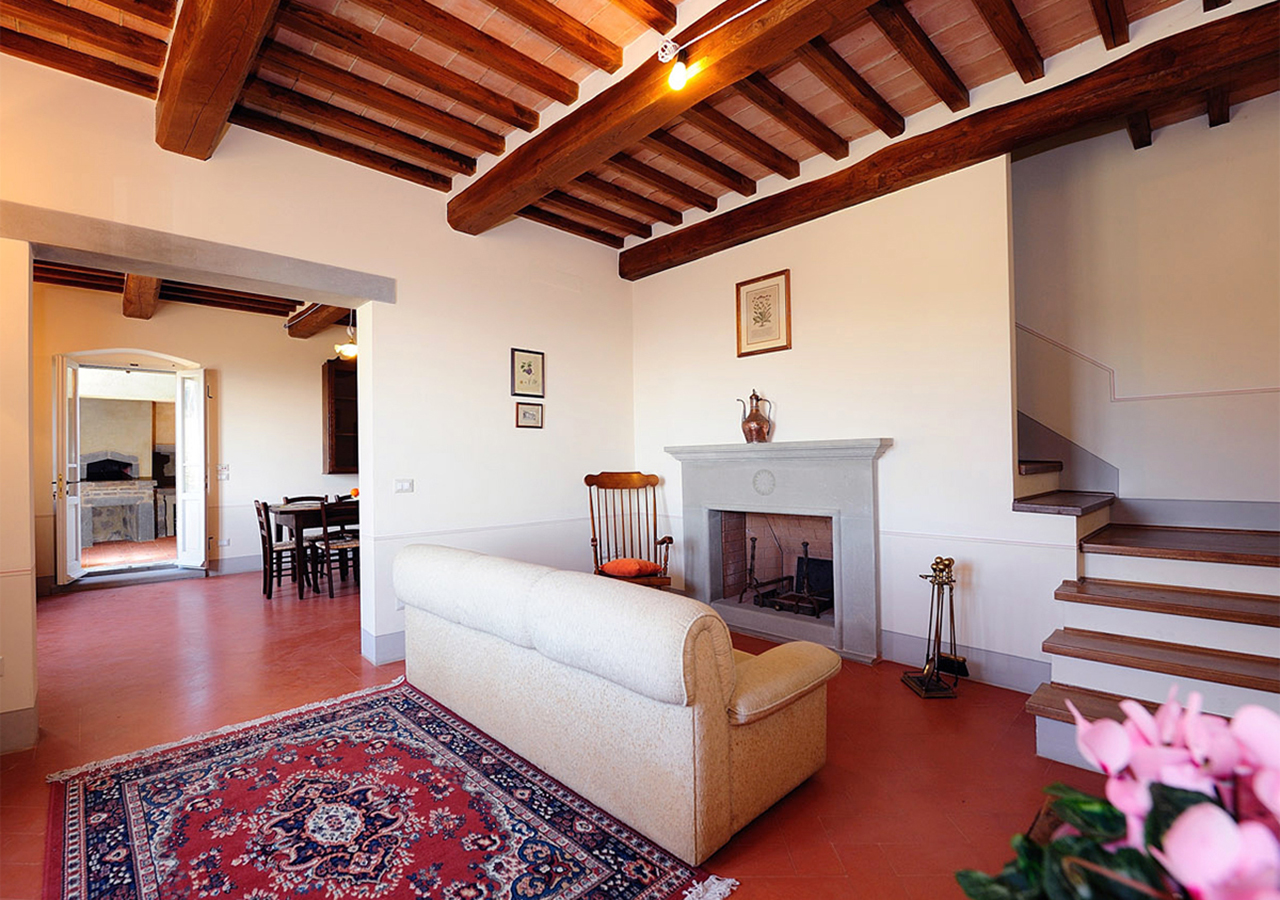 205,00 € / night
PONENTE
Max Guests:
7 persons
PRICE START AT:
Happy customers every year
Description
This new country house surrounded by the Tuscan countryside was completely rebuilt by using reclaimed materials from the demolition of an old house that was abandoned about two centuries ago. It was removed from the town maps about a hundred years ago, but with love and obduracy we finally gave it a new life and made our dream come true: modern building techniques and the fascination of old Tuscan houses are perfectly combined to create a unique holiday home.
Our traditional Tuscan-style villa with garden is located on the Eastern hillside of Cortona in a lovely area at 352 m. AMSL drenched in warm sunshine until late afternoon. The house is isolated and surrounded by green olive groves stretching as far as the eye can see but still close to the town, as its main points of interest, shops and facilities are only 1,500 meters away. While taking a stroll along the road to Cortona you will enjoy the view of beautiful castles and historic mansions that belonged to important families who made our land so unique and well renowned all over the world.
On the ground floor there are a kitchen, a large dining room like those you can find in old traditional houses, and a cozy and comfortable living room adorned with a beautiful stone fireplace. On this floor there are also a bedroom, a bathroom and another room, which have been designed to accommodate also disabled or mobility-impaired people who can't go up the stairs but wish to enjoy our warm hospitality. On the first floor there are two bedrooms with en-suite bathroom that have been lovely decorated with Tuscan-style furnishings and pieces of furniture.
Faqs
What is included in the price?
Bed, bathroom and kitchen linen

Air conditioning

Access to the swimming pool

Outdoor tables in the garden

Barbeque
What is NOT included in the price?
Final cleaning 150 €

 

(MANDATORY)
Midweek cleaning and linen change ON REQUEST 120 €

(NO MANDATORY)
Cancellation Policy
60 days before scheduled check-in: Full refund.

From the 59th to the 30th day before the expected check-in the 30% deposit will no longer be
refundable.
From the 29th to the 15th day before the scheduled check-in an additional 20% will be deducted from
credit card as guarantee.
From the 14th to the 3rd day before the scheduled check-in an additional 30% will be taken from
credit card as guarantee.
From the 2nd day before the scheduled check-in to the same day of the scheduled check-in
(NO SHOW) an additional 20% will be taken from the credit card as guarantee.